Grow Asia Directory Showcase
05/ 07/ 2021
Better data, better outcomes for smallholder farmers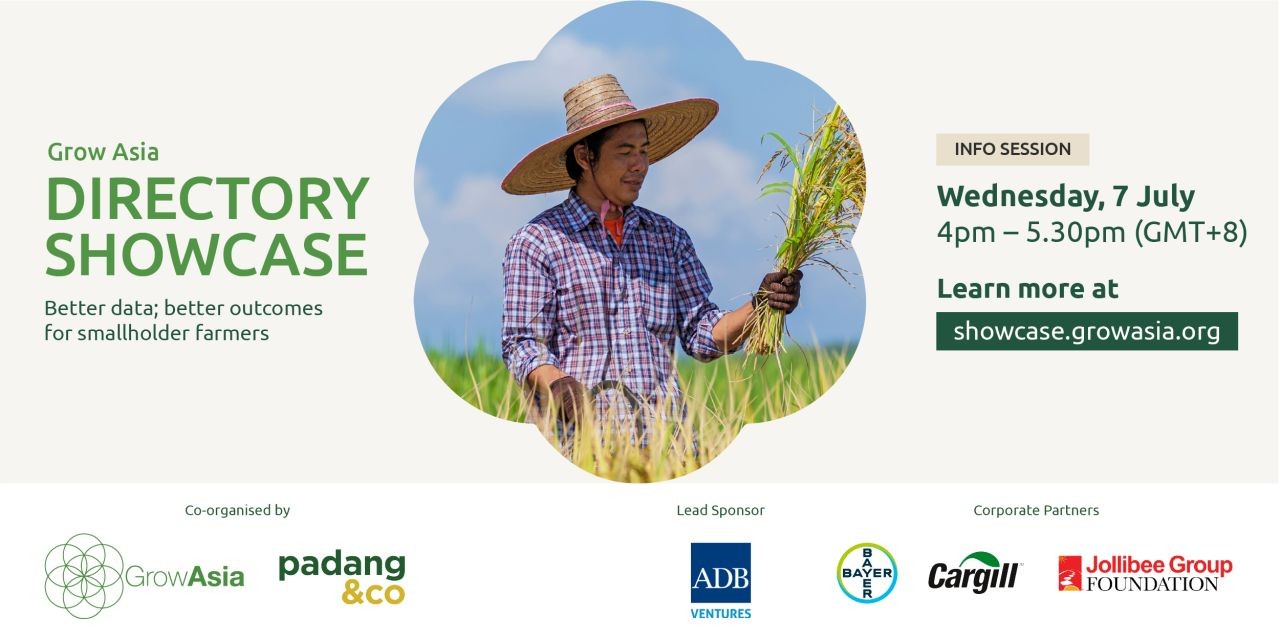 The Directory Showcase invites startups with #datasolutions that empower #smallholderfarmers in ASEAN to pitch to leading investors, corporates, NGOs, and other ecosystem enablers in the region. They will also be able gain access to corporates and NGOs looking to pilot #digitalagriculture solutions and join the Grow Asia Digital Directory
About this Program
This is an application to join the Grow Asia Digital Directory and an opportunity to be selected for the Pitch Day event in August. Up to 8 startups will be selected.
The directory targets business leaders, governments, donors and NGOs in the ASEAN region, making it a great opportunity for you to promote your solution to new partners, investors and customers.
The conditions for being included are that:
1. Your solution has been applied in a smallholder supply chain in Asia
2. You are equipped to deliver your solution in at least one Southeast Asian country
3. Your solution has an impact on farm productivity and sustainability
The Grow Asia Directory Showcase invites startups who can transform data collection and insight delivery for smallholder farmers in Southeast Asia, so that the people responsible for feeding us can reap that untapped potential.
Grow Asia Directory Showcase will organize an info session on Wednesday 7 July, 4:00 - 5:30PM GMT+8. To learn more as sponsors discuss their challenge statements in detail, please visit: lnkd.in/gwseh25