12 priorities for ASEAN Economic Community approved
11/ 03/ 2020
March 10, in Da Nang City, Vietnam's Minister of Industry and Trade Tran Tuan Anh chaired the 26th ASEAN Economic Ministers (AEM) Retreat.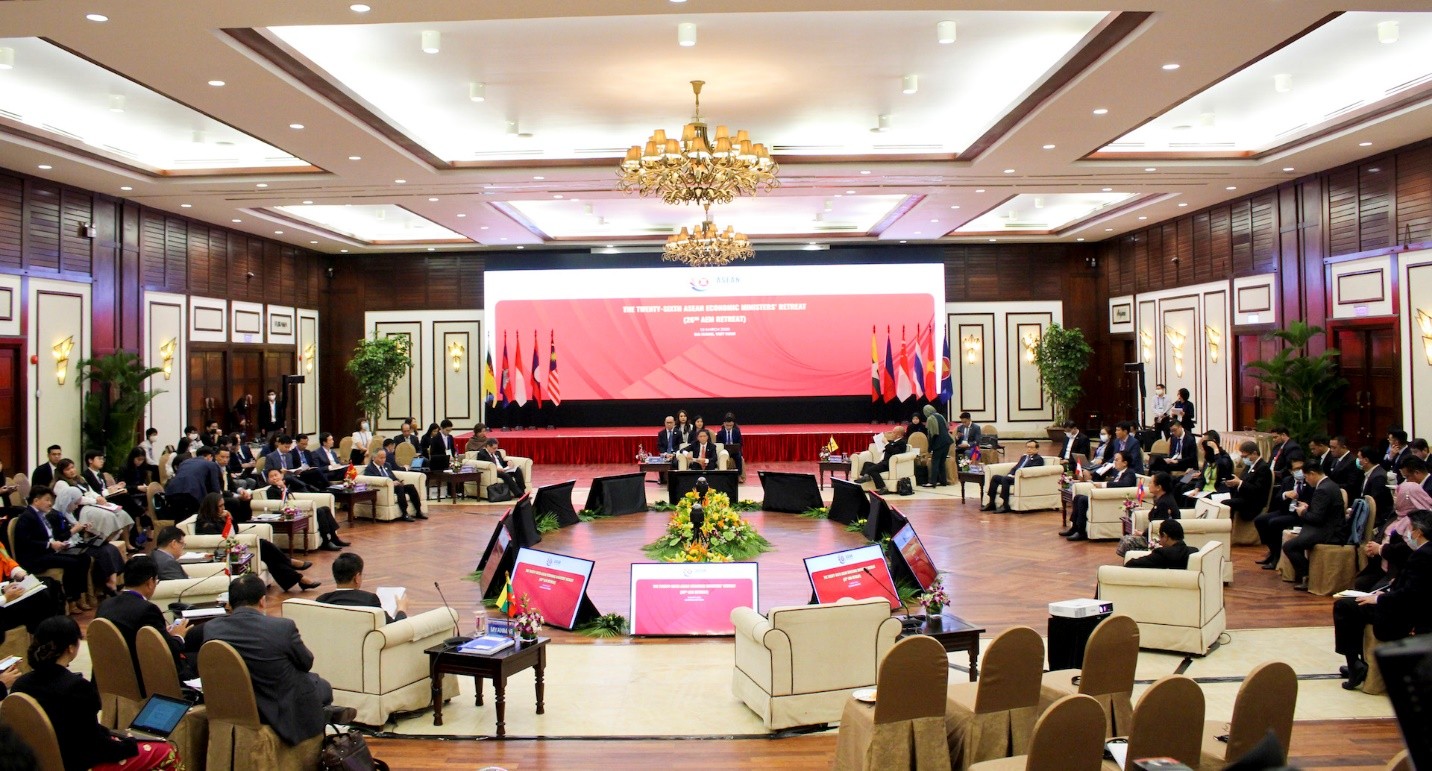 This is the first annual ASEAN Economic Ministers' Meeting of the year, an important occasion for Economic Ministers of the 10 ASEAN countries to discuss and agree on major orientations and priorities for ASEAN economic cooperation in 2020, towards the completion of the ASEAN Economic Community's (AEC) Master Plan by 2025.
At the meeting, the ASEAN Economic Ministers formally approved Vietnam's 12 priorities as ASEAN Chair in 2020 on economic cooperation, which focus on areas such as e-commerce, commodity trade, energy, information technology, agriculture, sustainable development, finance, statistics, innovation...These priorities shall be built around three orientations including: (i) Promote intra-regional ASEAN connectivity; (ii) Strengthen partnerships for peace and sustainable development and (iii) Enhance ASEAN's adaptive capacity and operational effectiveness.
The adoption of these priorities is an important milestone to affirm the role of ASEAN towards strengthening regional solidarity, fostering intra-regional strength, enhancing the role of the ASEAN Economic Community, and proactively responding to emerging opportunities and challenges from a global and regional context.
In addition to prioritizing discussion on intra-regional cooperation, the meeting also discussed to identify solutions to existing problems in external cooperation. Specifically, the AEM Retreat discussed cooperation directions with some key partners such as the ASEAN-India Trade in Goods Agreement (AITIGA), ASEAN's cooperation with Korea ...