U.S. and Vietnam: Strong partnership in agricultural trade
07/ 04/ 2021
Traded agricultural products between Vietnam and the United States are always mutually complementary and not in direct competition.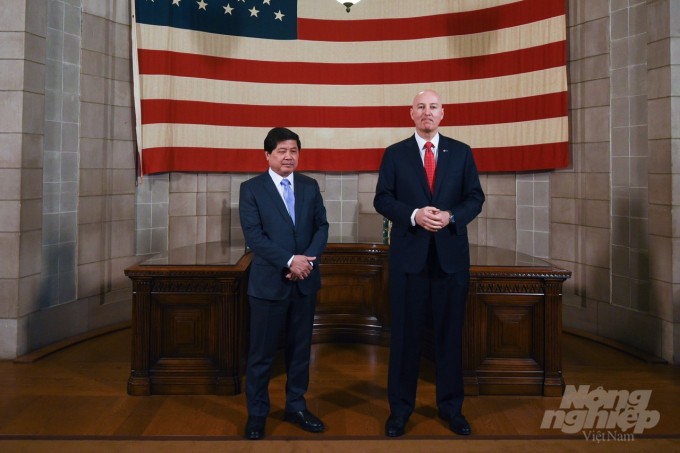 A supportive relationship
The U.S. – Vietnam trade relation has dramatically improved, especially in the agricultural sector. Despite the COVID-19 pandemic and epidemics in agricultural production, the trade in agriculture, forestry, and fisheries between the two countries in 2020 still achieved a growth.
2020 witnessed a surge in the importation of agricultural products from the U.S. to Vietnam: for wheat, it increased to about 140% (reaching US$ 144 million), soybeans by 30% (US$ 396 million), milk and dairy products by 30% (about US$ 173 million).
On 7 April, MARD's Department of International Cooperation held an online conference on Agricultural Trade between Vietnam and Nebraska, the U.S.
According to Deputy Minister Le Quoc Doanh, Vietnam has been restructuring the agricultural sector towards added value increased and sustainable development, in which key export products include seafood, wood products, coffee, tea, tropical fruits and vegetables, etc.
Nebraska is well known for high quality agricultural products such as beef, pork, corn, soybeans, and wheat. Thus, it can be observed that traded agricultural products between the two parties is clearly complementary and not in direct competition.
Deputy Minister Le Quoc Doanh added, "Through this Conference, we would like to send a message to the Nebraska business community. In Vietnam, a country with a population of over 96 million thoroughly integrating into the world economy, you can find a lot of attractive business and investment opportunities. Vietnam is also an open market generating demand for multiple high-quality raw materials and agricultural products of the U.S. in general and Nebraska in particular."
According to Nebraska Governor Pete Ricketts, the state is in special climatic conditions. Grass hills here are fully irrigated, very suitable for livestock. Nebraska agriculture is also embracing high technology applied on a large scale. "The Vietnam – Nebraska relation has been well developed. During my tenure as Governor, the added value of Vietnamese agricultural products increased 160% from US$ 20.3 million in 2015 to US$ 52.8 million in 2019. In fact, goods with added value represented 81% of our state's total agricultural exports to Vietnam. That has created a lot of jobs for Nebraska people. In 2019, Nebraska farmers exported to Vietnam more than US$ 14 million of beef, US$ 6 million of corn gluten meal, and US$ 20.8 million of soybean oil," Governor Pete Ricketts added.
Achievement after 2 years
Mr. Nguyen Do Anh Tuan, Director General of MARD's Department of International Cooperation welcomed the close cooperation given by agencies as well as the business community from Nebraska towards harmonious and sustainable trade between the two countries.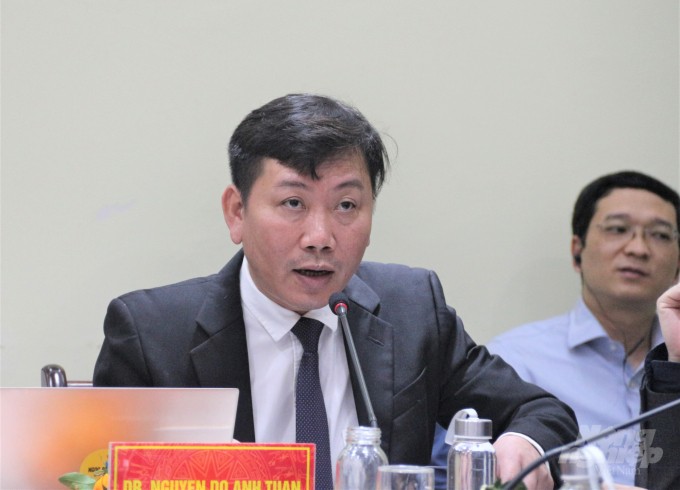 According to the Director General, after the visit to the U.S. by the Deputy Minister and the business community, Vietnam has increased its import of a wide range of agricultural products from the U.S., especially from Nebraska. In the near future, Vietnam is eager to promote the Trade and Investment Framework Agreement (TIFA) between the two countries and the U.S. to join the Comprehensive and Progressive Agreement for Trans-Pacific Partnership (CPTPP).
Mr. Nguyen Quoc Toan, Director of MARD's Department of Agro-Processing and Market Development said agricultural products of both countries have entered the global commerce chain and we deserve to be each other's strong partners. To achieved that result, the both business communities have played a decisive role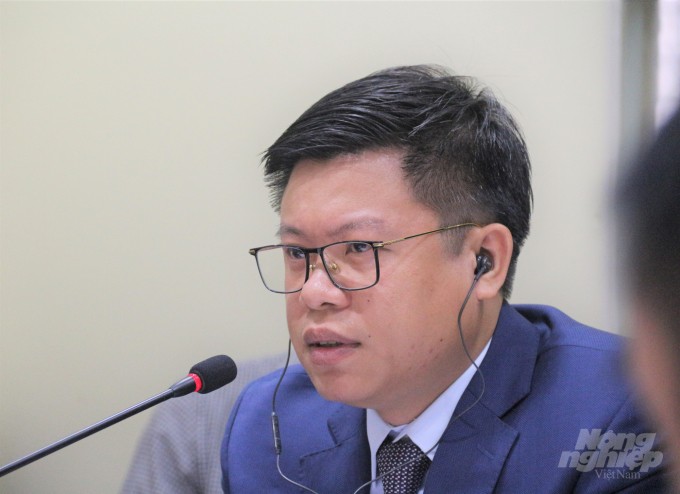 According to Mr. Toan, after a number of Memoranda of Understanding were signed 2 years ago, the implementation as well as coordination by both countries' enterprises is proactive. In particular, both have kept the continuity of the supply chain as well as the trade of agricultural products. Some Vietnamese businesses even exceeded the committed growth rates
From a business perspective, Mr. Nguyen Tuan Nam, CEO of Khai Anh - Binh Thuan Import - Export Trading Company Limited, said the trade has given a momentum to both countries' enterprises. Both parties should develop more thorough processing chains.
Source: Nongnghiep.vn