Viet Nam prioritizes digitalization of agriculture sector
05/ 06/ 2020
On June 3, 2020, Prime Minister Nguyen Xuan Phuc signed Decision 749 approving the "National Digital Transformation Program by 2025, with orientations towards 2030". The Program targets by 2030 Viet Nam becomes a digital, stable and prosperous country, pioneering R&D of new technologies and models. Accordingly, 8 industries/sectors will be prioritized for digital transformation are Health, Education, Finance - Banking, Agriculture, Transport and Logistics, Energy, Natural Resources and Environment, Industrial manufacturing. These are industries/sectors having significant social impact and strongly link to daily lives of the people.
The program also notes that the digital transformation of these priority industries/sectors must focus on the implementation of initiatives to link industries and sectors to provide a completely different experience, create practical value for the people, businesses and the society.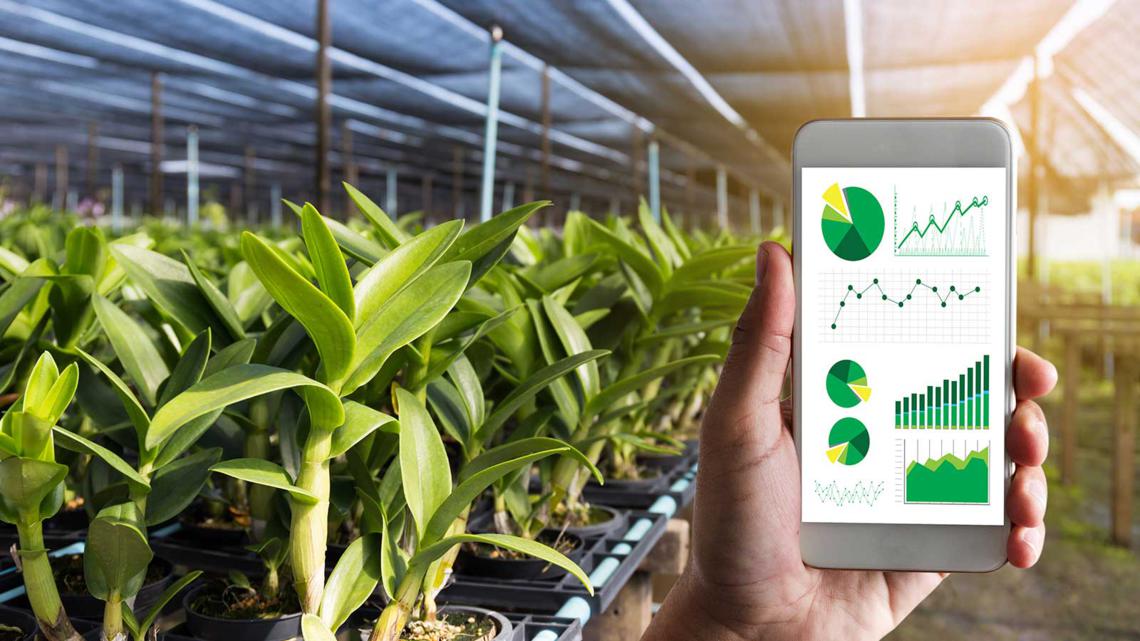 Agriculture is prioritized for digital transformation by the National Digital Transformation Program (Photo: WBCSD)
In agriculture sector, the National Digital Transformation Program plans to develop high-tech agriculture in the direction of focusing on smart agriculture and precision agriculture, increasing the proportion of digital agriculture in the economy. In which, attention shall be paid to:
Digital transformation in agriculture must be based on database of market information. It is requested to focus on building big industry data systems such as land, crops, livestock and fisheries; Establishing a network of integrated aerial and ground observation and monitoring networks for agricultural activities; Promoting the provision of information on the environment, weather and soil quality so that farmers can improve productivity and crop quality, and support the sharing of agricultural equipment through digital platforms; Applying digital technology to automate production and business processes, manage and supervise the origin and supply chain of products, ensure quick, transparent, accurate, safe and food hygiene.
In particular, Viet Nam will consider to test the initiative "Each farmer is a trader, each cooperative is an enterprise applying digital technology" with the goal that each farmer will be oriented, trained and apply technology in production, supply, distribution, forecast (price, crops...) of agricultural products, and promote the development of e-commerce.
Viet Nam will make a strong digital transformation in management to timely develop policies on agriculture development such as forecasts, market alerts, and planning management.