Let's join hands in fighting COVID-19
31/ 03/ 2020
The COVID-19 pandemic is spreading at an alarming rate globally. According to WHO, "a world war against pandemic will not focus on preventing the disease from somewhere else, but on efforts to minimize damage in each country" and WHO is making every effort possible to mobilize the whole world to contribute to the fight against COVID-19 with the utmost care.
In Vietnam, implementing the Government's direction, with the synchronous and drastic engagement of ministries and provinces, and the high sense of responsibility of the people in cooperation with the government in application of disease prevention solutions, the situation in the country so far remains firmly under control.
The International Cooperation Department (MARD), PSAV Secretariat and members/partners have joined hands to support community workers on the frontline in the battle against the coronavirus. Specifically from March 20 - 27, 2020, the Department and PSAV members/partners cooperated with IDH, the Sustainable Initiative and Nestlé Vietnam Ltd. to deliver 2 shipments of essential commodities to 04 isolation centers, including: Border guards of Quang Ninh Province, Military School of Ninh Binh Province, Division 390 of Thanh Hoa Province, Regiment 59 in Xuan Mai Town.
Accordingly, items shipped to 04 isolation centers include: 2000 antibacterial masks, 7500 pairs of medical gloves, 1200 boxes of bird's nest porridge, 720 boxes of Bat Bao porridge, 720 packs of instant noodles, 2880 boxes of Nestea instant tea, 1500 packs of Maggi seasoning powder.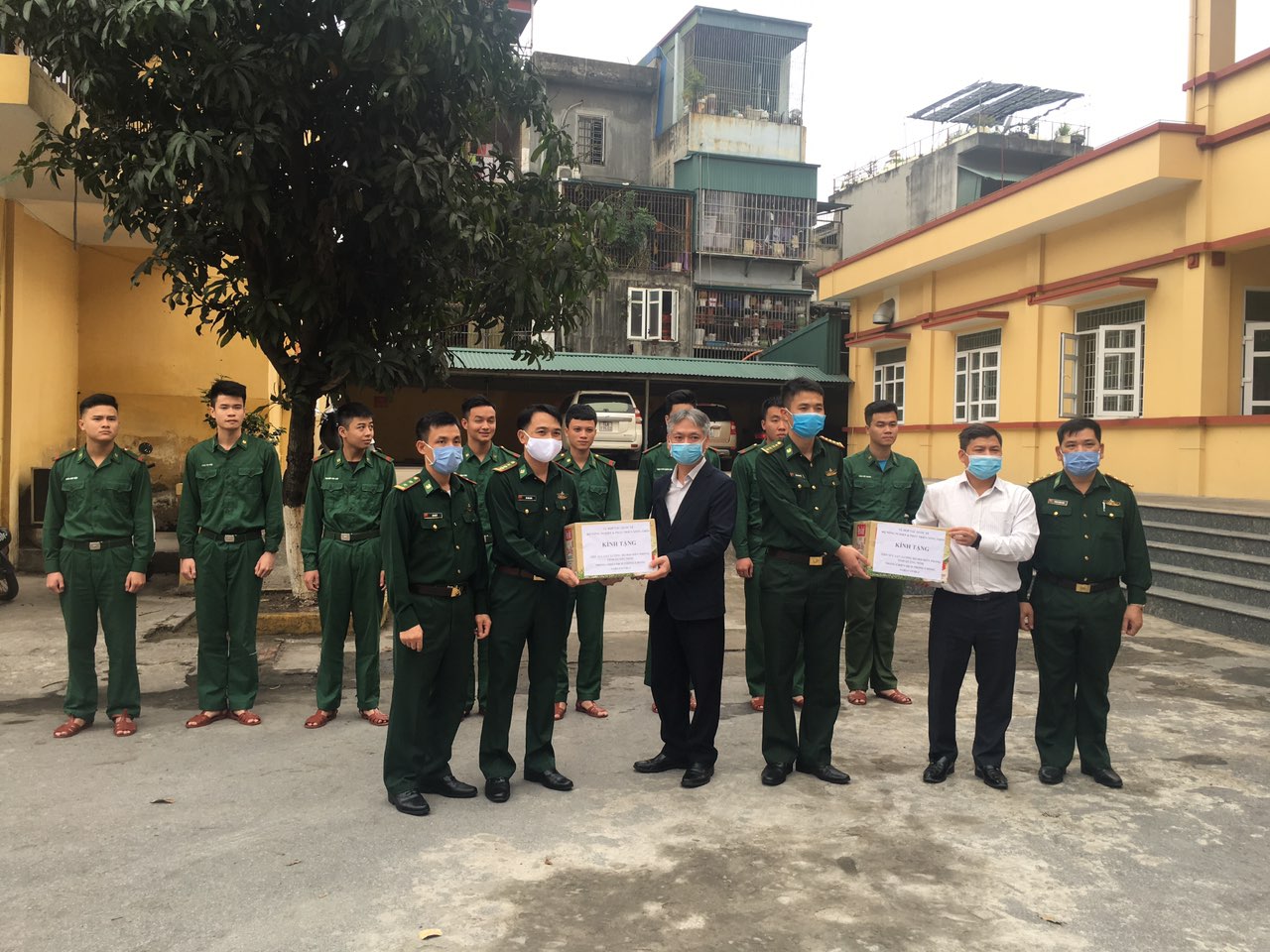 Photo: Border guards of Quang Ninh Province, March 21, 2020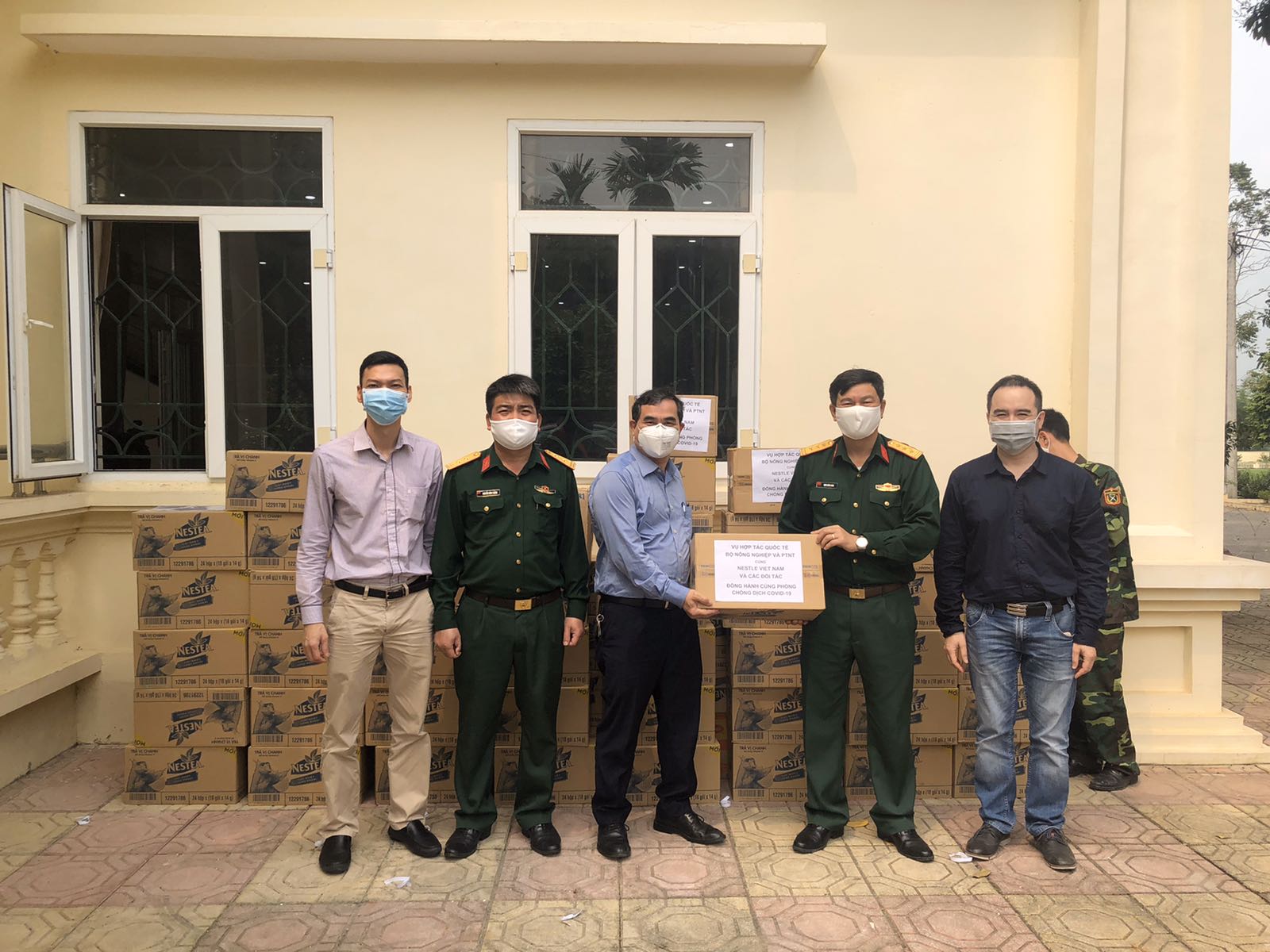 Photo: Regiment 59 in Xuan Mai Town, March 26, 2020
Photo: Division 390 of Thanh Hoa Province, March 27, 2020
The International Cooperation Department, PSAV Secretariat and its member/partners (such as Yara, PepsiCo, Syngenta, etc...) will continue to deliver the third shipment (in the first week of April 2020) of medical masks for frontline doctors in their joint efforts to repel the COVID-19.
For any contributions queries, please contact:
Global Integration and Foreign Investment Division, International Cooperation Department, Tel: (024) 37347082
PSAV Secretariat, Tel: (024) 3771 3071
Ministry of Agriculture and Rural Development, No. 2 Ngoc Ha, Ba Dinh District, Hanoi.