Transformation to more efficient and sustainable agri-food systems
15/ 10/ 2021
World Food Day 2021 calls for actions across sectors to ensure that our agri-food systems deliver enough affordable, safe and nutritious food to lead active and healthy lives.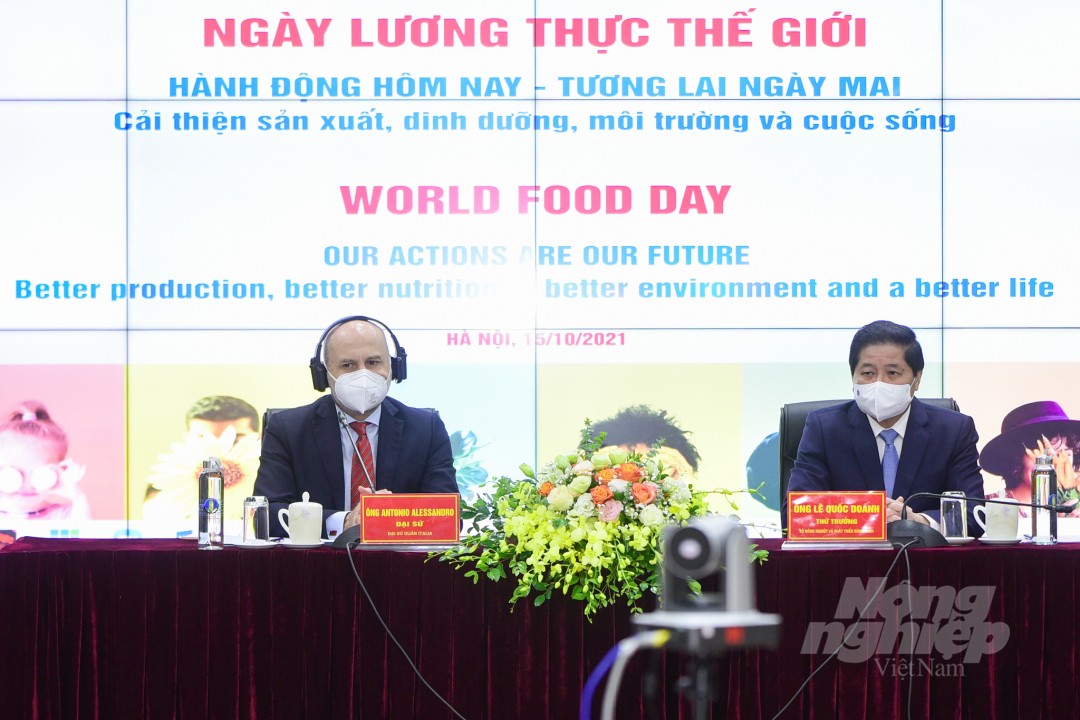 On October 15th, 2021, the Ministry of Agriculture and Rural Development (MARD), the Embassy of Italy in Hanoi and the Food and Agriculture Organization of the United Nations (FAO) in Viet Nam mark the 41st World Food Day and the 76th anniversary of FAO with a joint event.
World Food Day 2021, with the theme "Our actions are our future – Better production, better nutrition, a better environment and a better life, leaving no one behind", aims to raise awareness on the need to support the 2030 Agenda through the transformation to more efficient, inclusive, resilient and sustainable agri-food systems. It calls for actions across sectors to ensure that our agri-food systems deliver enough affordable, safe and nutritious food for everyone everywhere to lead active and healthy lives.
This year, World Food Day is celebrated a second time during the COVID-19 pandemic, whose repercussions disrupted agri-food systems. It triggered an unprecedented global economic recession resulting in a dramatic loss of livelihoods and incomes and increased food insecurity and inequality.
The COVID-19 pandemic has underlined that an urgent change of route is needed. It has made it even harder for farmers - already grappling with climate variability and extremes - to sell their harvests, while rising poverty is pushing an increased number of city residents to use food banks, and millions of people require emergency food aid.
The UN Food Systems Summit, which took place on September 23rd, also emphasized the very important role of agriculture transformation and sustainable food systems which is to harmoniously address the challenges of food security, nutrition security, climate change, environmental protection and biodiversity, help nearly three billion people around the world break free from poverty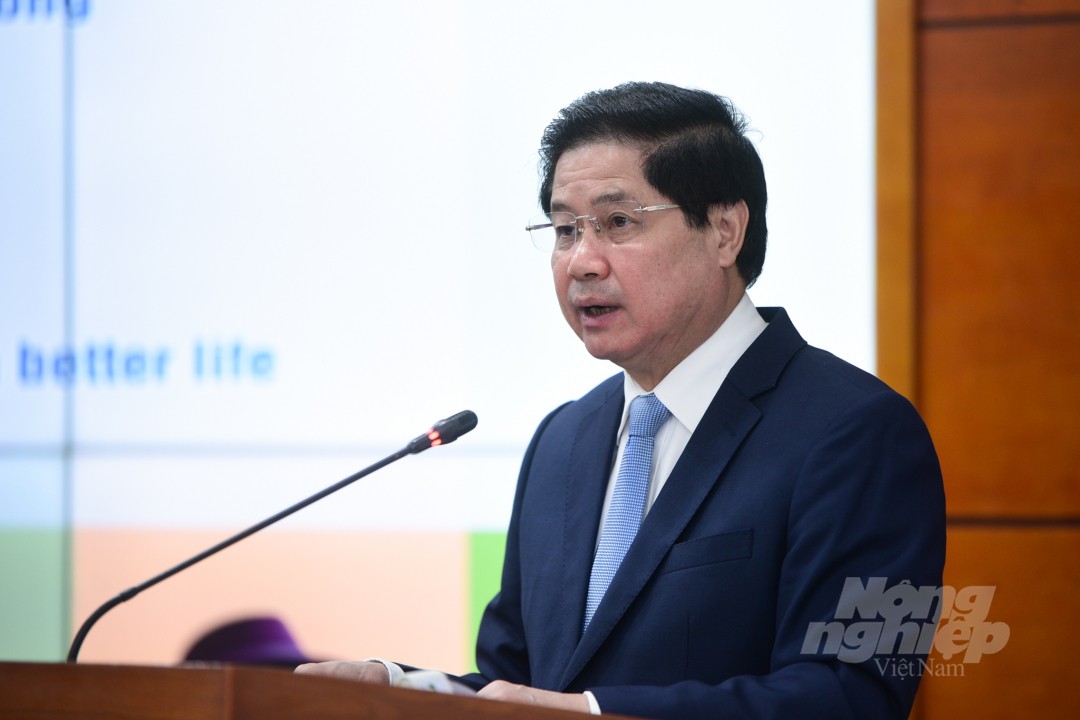 Speaking at the event, Deputy Minister of Agriculture and Rural Development Le Quoc Doanh shared that ensuring access to safe and nutritious food is an important issue in response to the COVID-19 pandemic, especially for the poor and vulnerable.
Despite the impact of the Covid-19 pandemic and climate change along with natural disasters, Vietnam's agriculture still firmly ensures food security for nearly 100 million people as well as for exportation. Particularly in the first nine months of 2021, agricultural exports reached USD 35.5 billion, up 18% over the same period last year.
The President of the Socialist Republic of Vietnam Nguyen Xuan Phuc, upon attending the UN Food Systems Submit, affirmed that Vietnam attaches special importance and commitment to the transformation and development of the "transparent - responsible - sustainable" food system in the context of the "New Normal".
Vietnam is not only interested in agricultural production but also highly promotes the important role of digital technology and innovation in increasing efficiency, productivity and food safety. Technology advances can at the same time help create a direct connection between producers and consumers, reduce food loss and waste, and create more resilience for agricultural supply chains.
Vietnam also focuses on strengthening communication in the community, promoting green and sustainable consumption, which is an effective solution to protect the environment and public health in the direction towards sustainable development.
With the mentioned orientations, Vietnam is always ready to accompany FAO and international partners to implement the goals of this year's World Food Day, thereby contributing to the achievement of 17 sustainable development goals (SDGs) of the United Nations
Source: Nongnghiep.vn